Profile
---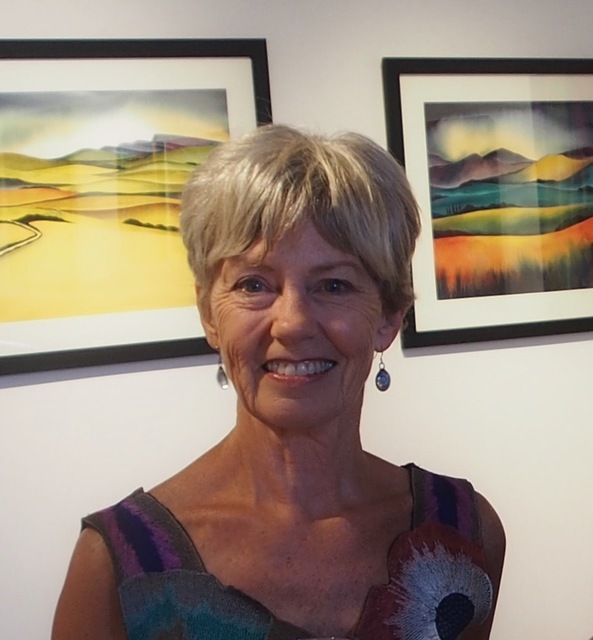 Born in Waipukurau, Hawke's Bay.
As a teacher, I have enjoyed teaching art to children at all levels, always encouraging them to express themselves in ways which reflect their cultural identity and love of their environment.
I am currently exploring the use of watercolours, pastels and charcoal in my own artwork and my inspiration is taken from the landscape and the people who live in and love this land. The colours and patterns of nature provide a rich source of ideas for my artwork.
My paintings have been purchased for private art collections in London, Paris, USA, Hong Kong, Australia and New Zealand. They have been exhibited in galleries in Hawkes Bay, Auckland, Russell, Wellington and the Coromandel area.
Key Achievements and Exhibitions:
October 2005: Exhibition of paintings in Paris
February 2006: Invited Artist Gisborne Summer Art Festival
June 2007: National Women's Art Exhibition Gisborne
September 2007: White Pages Regional Art Awards Hawke's Bay Winner
September 2009: Exhibitor at The Festival 09 Pukeora Estate Waipukurau
November 2009: Artwork selected for cover of Student Diary 1010 Northtec Whangarei
November 2010: Artwork selected for cover of Student Diary 2011 Northtec Whangarei
May 2011: Artwork selected for Original Art Sale Auckland
January 2012: Designed street banner for Napier CBD
August/September 2012: Solo Exhibition Red Peach Gallery, Ahuriri, Napier
January/February 2015 Solo Exhibition at Wallace Gallery, Morrinsville
March 2015 Joint Exhibition Creative Arts Napier
April 2015 Exhibition Electra Gallery Waipukurau
July 2015 National Art Exhibition, Napier
October 2015 Exhibition Red Peach Gallery
July 2016 National Art Exhibition, Napier
December 2016 Exhibition Red Peach Gallery, Napier
July 2017 National Art Exhibition , Napier
July 2018 National Art Exhibition, Napier
June 2019 Hawke's Bay Review
2020 - 2023 Various exhibitions and presented workshops in Hawke's Bay
---